Pui's Chili Garlic Pasta with Bacon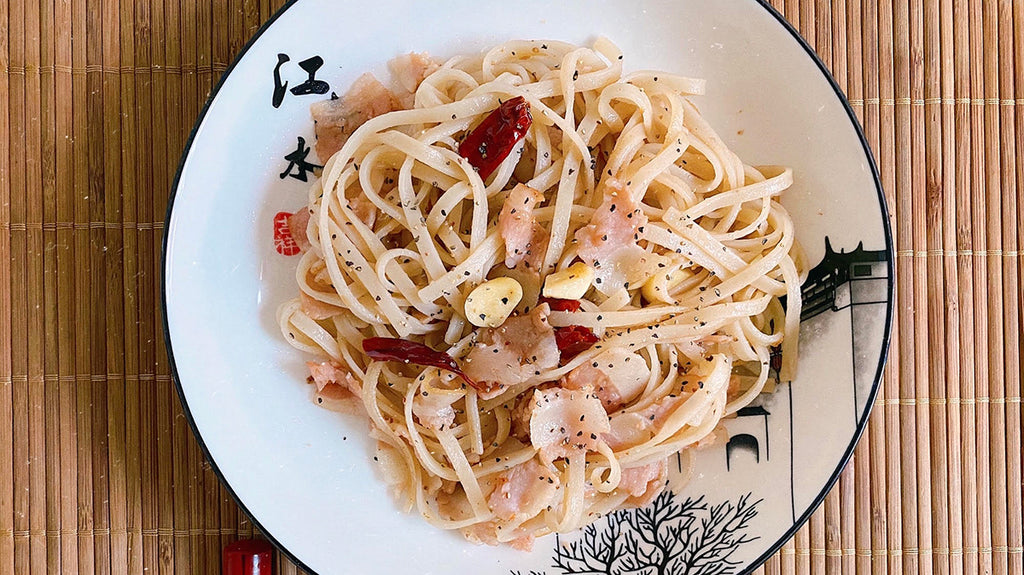 IG Handle: @chinchin_pumpui
Simple cooking, easy eating. Short cooking time and you can apply with ingredient you have from your kitchen.
Ingredients
Pasta (for 1 serving)
minced garlic 1 1/2 Tbsp
Butter 1 Tbsp
Sugar 1 tsp
Bacon 200 g
Dried Chili as much as you want
Directions
Prepare pasta, the pasta should not be very well cooked because we will stir-fried pasta againwith other ingredients.
Heat the pan, add butter and bacon then stir-fried until bacon is dried from its grease then add minced garlic and chili. Keep stir-fried until you can get good aroma then add seasonings.
Add boiled pasta on pan and mixed well with the sauce then put some salt, black pepper or dried parsley.