Brooke's Peanut Sauce Noodles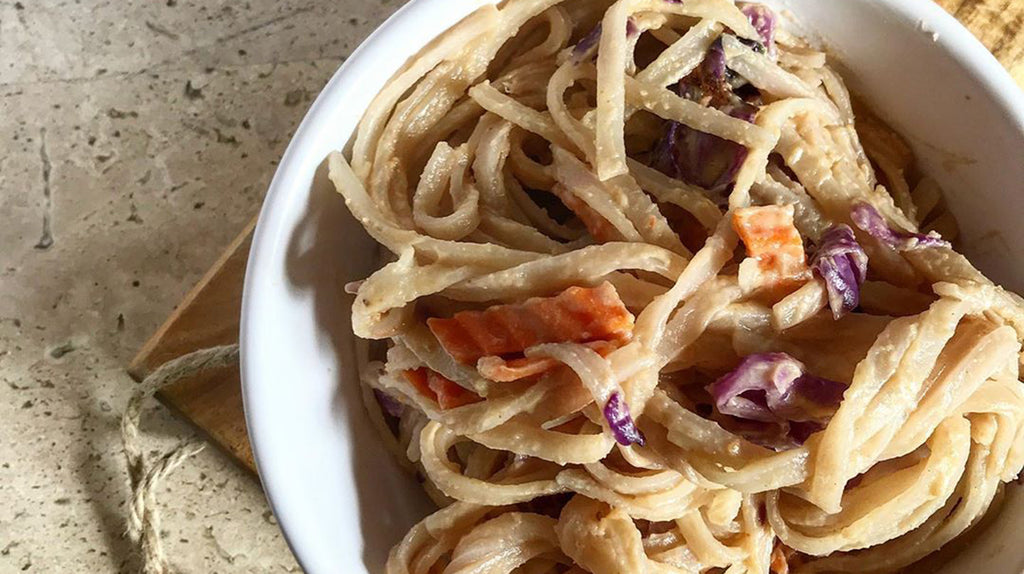 IG Handle: @cupcakesandgingerbread
Ingredients
1 pkg

@perfectearthfoods

Pasta

1/2 small purple grated cabbage

2 large grated carrot sticks

Peanut Sauce:

1/2 cup peanut butter

1 tbsp soy sauce

2 cloves garlic

1/2 tbsp ginger

4 tbsp water
Directions
Boil the noodles according to the package. 

Blend all the Peanut Sauce ingredients in a blender until smooth. 

Add the grated vegetables into the noodles on the stove (medium heat) then cook for 3-5 minutes before straining. 

Return to stove and cook with the sauce added in for 2 minutes. 

Serve  warm or cold.