Perfect Earth Good Ramen
Our organic noodles are made from organic rice grown sustainably by small Thai farmers and produced in our own Allergen free facility. Our generous portions and all-natural seasonings let you make authentic restaurant quality Thai cuisine at home – in just 6 minutes.
Perfect Earth began when two generations came to realize that they shared a similar dream – that with the right support, sustainable contract organic farming can produce amazing products AND be attractive to farmers and their families.

Together, we saw an opportunity. When we tried food grown organically on certified fallow soil, the taste was not just guilt-free, but actually surprisingly full of flavor – just flat out better tasting. So we set out finding ways to make special varieties of this great food available to people around the world, working with rural farmers in underdeveloped areas, making sure they farm the land in a respectful and sustainable manner and receive at least their fair share.

We share the belief that everyone on this planet we call home should respect both what it gives and what it needs. As all living things require nourishment, this is one very essential link mankind has with nature.

Thus our dream for a Perfect Earth began with food – tasty, nutritious, and organic food grown in a way that is good for the land, the farmers their families. The idea is simple. That's what makes it perfect. Try a little taste of our Perfect Earth Products!
We offer Certified Organic Seasoning Blends with our prestige experiences and freshness & finest of Herbs, spices and vegetables raw materials grown by ourselves (farmers) in Northern area of Thailand, in natural and organic farms where clean mountainous water and fresh climate ensure the healthy growth of some of the most delicious raw materials of the world.
We serve custom blends from our inhouse facilities/Operations, with various applications for Manufacturing Industries and Food Services by our inhouse Research & Development Food Scientist team, works with each customer to formulate topical delicious seasoning powders & sauces.
Perfect Earth Pasta, perfect for delicious organic meals. Perfect Earth Pasta are made from the most nutritious, organic rice varieties.
Perfect Earth Organic Gluten Free Pasta delivers the kind of taste and eating enjoyment you love in traditional pasta – without the gluten. And we don't add anything aside from rice and water – and chia for our Chia Pasta. We grow our own rice and chia and can trace every batch to the individual farmer.
With the added health benefits of Black Rice, Brown Rice, Red Rice and Padthai these healthy, gluten-free alternative to conventional pasta offers iron, proteins, antioxidants and fiber, so you can eat your delicious pasta meal guilt-free!
Your Recipes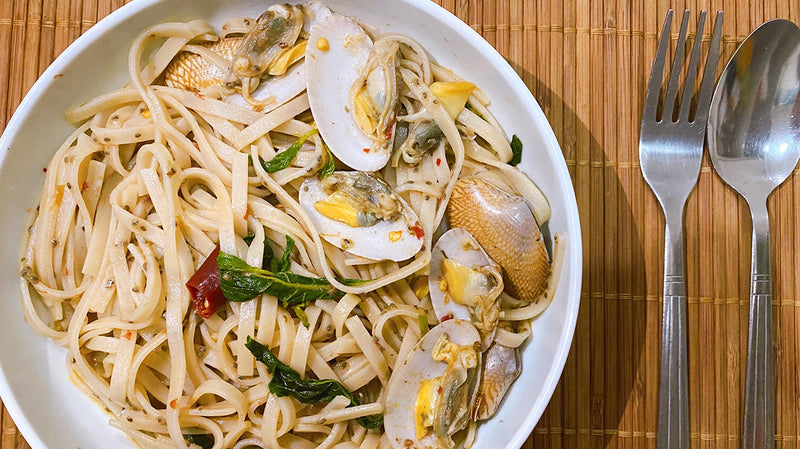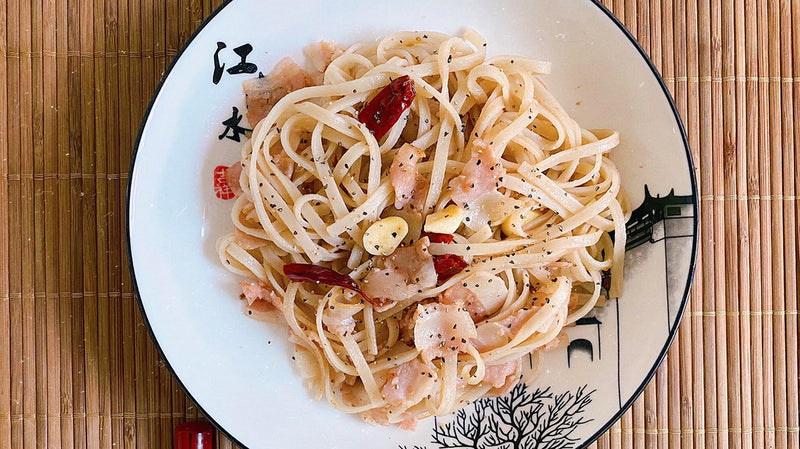 Our Recipes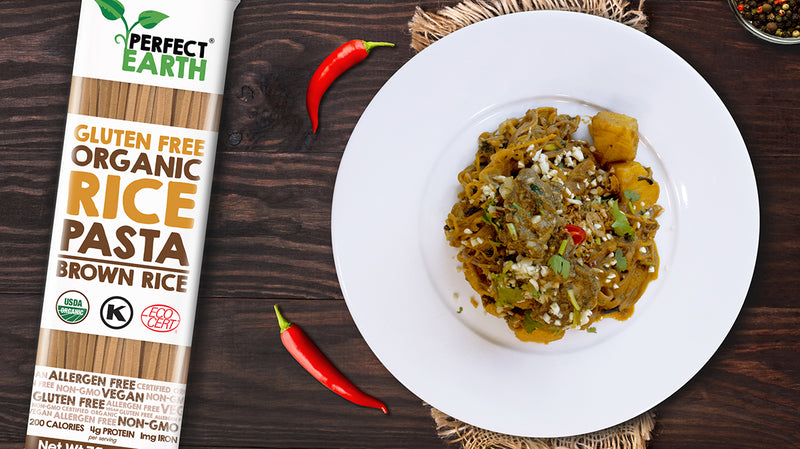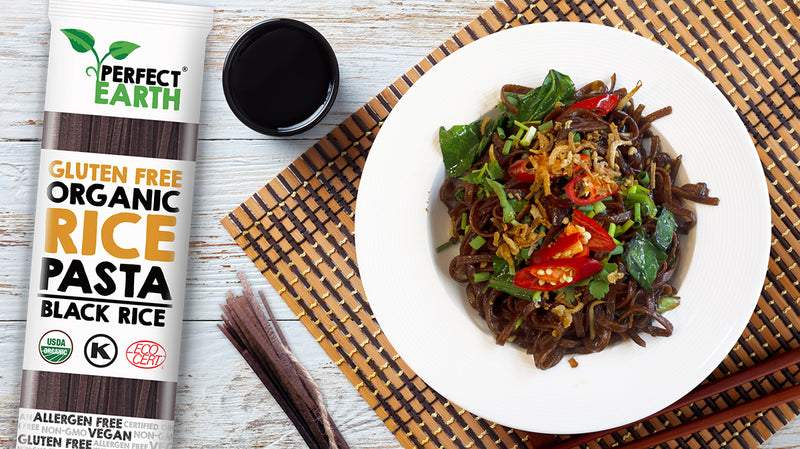 Organic Chia Seeds
Loaded with natural energy, omega-3 essentials and protein, a sprinkle of Perfect Earth chia seeds can be the perfect start to your day. Grown in Thailand by the only certified-organic chia producers in the country!
Chia Seeds are one of the original "superfood" discoveries - the secret fuel powering the greatest endurance athletes in the world. Perfect Earth brought Chia to Thailand and taught our farmers to grow them organically. Now we offer Chia Seeds and Chia Shots (12g.sachets).
Chia is a Super Seed That Delivers Massive Nutrition with Low Calories. The "secret" of Latin American endurance athletes for its long lasting release of energy.
Organic Rice Crackers
Now Healthy Snacking Can Become a Habit! When you feel a bit hungry and want a snack, the good tasting choices are often pretty unhealthy. Now Perfect Earth offers a deliciously healthy choice. Try our new Organic Gluten Free Rice Crackers! Made from sustainably grown certified organic rice. Rolled thin and toasted crispy (not fried). Plain and seasoned with our own all-natural and organic seasonings. Give you best dips, spreads and cheeses a great new companion. Healthy might become a habit.
Our rice is grown in the verdant hills of Northern Thailand in Chiangrai Province, the region once known as the Lanna Kingdom, the kingdom of a million rice fields. Our rice is cultivated in natural organic farms where clean mountain water provides the perfect environment to ensure the healthy growth of one of the most delicious and aromatic rice in the world.
We take pride in our roots and honor the natural beauty of the cultivated region and that becomes our value through our organic snacks.